Thematic Collections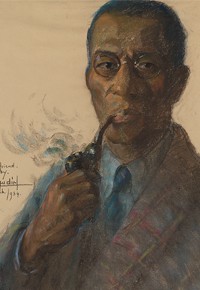 Collector and book dealer L.S. Alexander Gumby (1885-1961) compiled 161 enormous scrapbooks documenting African American history and culture through newspaper and magazine clippings, photographs, letters, signatures, and other materials (1800-1981, bulk 1910-1950). His Harlem book studio became an interracial gathering space for artists, performers, and literary figures, including many of his fellow gay men and lesbians; the collection includes extensive information on many same-sex loving African Americans, such as Countee Cullen and Claude McKay.
See also: Columbia University Libraries has produced an online exhibit titled "The Unwritten History": Alexander Gumby's African America.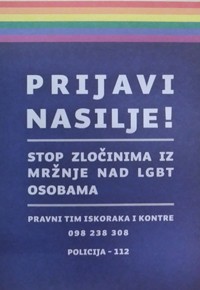 This collection (c. 2000-2016) includes ten leaflets and cards along with one button relating to lesbian, gay, bisexual, and transgender organizing in Croatia. The Zagreb-based LGBT association Iskorak and the lesbian organization Kontra produced some of the items.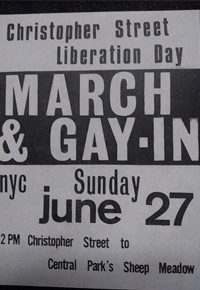 The Robert L. Wilbur Collection includes publications, pamphlets, flyers, posters, and ephemera from a variety of social and political movements from the late 1960s through the 1980s. Focusing on New York but including documents from across the United States, the materials are organized into subjects, including Birth Control and Abortion, Communes, Gay Liberation, Nudity, and Women's Liberation. The collection reflects an interest in questions of sexuality within countercultural and protest movements and the intersection between political and sexual revolution.