Columbia University Medical Center Archives
Columbia University Irving Medical Center is a clinical, research, and educational enterprise located on a campus in northern Manhattan, including four professional colleges and schools: the Vagelos College of Physicians and Surgeons, College of Dental Medicine, School of Nursing, and Mailman School of Public Health. The Archives & Special Collections department at the Augustus C. Long Health Sciences Library holds the archives for all four professional colleges and schools, rare medical books, and the personal papers of physicians, nurses, scientists and others with a connection to Columbia University, as well as from organizations and individuals in the health sciences from the New York City area. Its collections include the papers of key doctors, scientists, and public health activists who conducted research on HIV/AIDS, infertility, transsexuality and transvestism, and other sexual issues, as well as of institutes that worked on family planning, sex education, contraception, and the sexual health of black teenagers in Harlem. 
Location: Augustus C. Long Health Sciences Library, Hammer Health Sciences Building, Lower Level, Room 111; Columbia University Medical Center, 701 West 168th St.
Research Hours: Monday-Thursday only in two 2-hour slots: 10am-12pm and 1pm-3pm, by appointment only.
For more information: read the library's Prepare for your Visit page, or contact [email protected] or (212) 305-7931.
---
PERSONAL PAPERS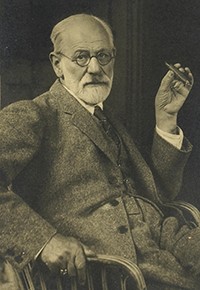 The writings of Sigmund Freud (1856-1939), Austrian neurologist and founder of psychoanalysis, form one of the most influential bodies of thought in twentieth century medicine, psychology, and culture. Fleeing Vienna in the wake of the Nazi occupation in 1938, Freud entrusted a portion of his library to a friend, who sold the books to a dealer from whom the New York Psychiatric Institute purchased them. The collection includes 770 titles from Freud's personal library spanning the years 1554 to 1938, on topics ranging from psychiatry and neurology to dreams, hypnotism, hysteria, and sexuality, some  including his signatures, inscriptions, or marginal notes .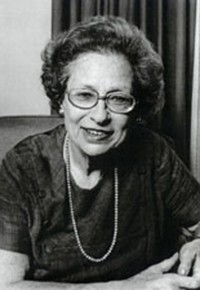 Child psychiatrist and psychoanalyst Viola Wertheim Bernard (1907-1998) co-founded the discipline of community psychiatry and directed innovative psychological research and education projects . In addition to operating a private practice, training new clinicians, and publishing academic papers, she labored to make psychoanalysis accessible to poor and African American communities, promoted child welfare, and undertook activism on behalf of civil libertarian and other causes. The collection (1918-2000) includes personal and professional correspondence; oral history interviews with Bernard; patient case files; research into infertility, adoption, and single motherhood; records from professional, activist, and educational organizations she  joined or advised; and literature on activist psychiatry.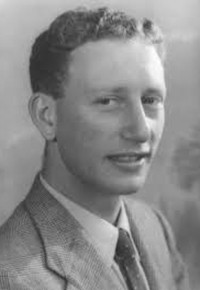 South African-born epidemiologist and public health activist Dr. Mervyn Susser (1921-2014), who chaired the Epidemiology Division of Columbia's School of Public Health (1966-1978), conducted important research into epilepsy, ulcers, infant malnutrition, HIV/AIDS, and the foundations of epidemiology. His papers (1907-2008, bulk 1973-1998) contain 80 boxes of correspondence, reports, notes, conference papers and other materials documenting his career, including documents relating to his work in HIV research and prevention. See also: Committee for Health in South Africa Records.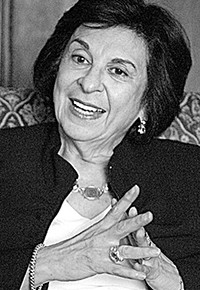 Ethyl Person Spector (1934-2012) served as a psychiatrist, psychoanalyst, and researcher at the New York Psychiatric Institute and the Columbia University Center for Psychoanalytic Training and Research. Her most prominent research, on transsexuality and transvestism, helped to develop the concepts of gender identity, gender role, and sexual orientation. She also studied sexual fantasy and explored the role of psychology and gender in the erotic imagination. The collection consists of 48 boxes of materials gathered in the course of her research on topics of sex and sexuality, fantasy, gender, love, and power, including newsletters, catalogues, pornography, case histories, materials from drag balls and sex shops, and surveys conducted with students on sexual and fantasy history; also included are her own publications, correspondence, public talks, and professional files.
---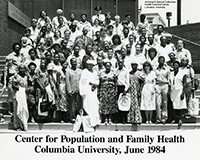 The Center for Population and Family Health at Columbia's School of Public Health conducted research around the world into family planning programs to support public health, population control, development initiatives, and human rights. Founded in 1975, its first director was Dr. Allan Rosenfield (1933-2008), an obstetrician/gynecologist and professor of public health, who helped establish community health programs in New York City and promoted women's reproductive rights as part of an agenda of family health and population control. The records (1967-86, bulk 1975-86) include correspondence, diaries, reports, grant proposals, and other documents relating to Dr. Rosenfield's tenure as director of the project as well as his preceding work on the Population Council and as an advisor to the Thai Ministry of Public Health.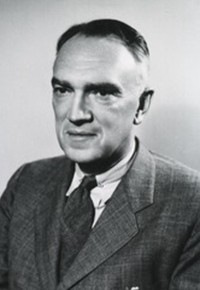 In 1965, Dr. Howard C. Taylor, Jr. (1900-1985), chair of the Columbia-Presbyterian Medical Center Department of Obstetrics and Gynecology, founded the International Institute for the Study of Human Reproduction. The organization intended to pursue research into a wide range of themes related to family planning, contraception, and population control, collaborating with physicians, scientists, public health officials, philanthropists, and organizations such as Planned Parenthood and the Population Council. The collection (1953-68, bulk 1965-68) includes Taylor's detailed notes on the daily operation of the institute as well as his summary recollections dating back to 1953 of its planning and founding, along with correspondence, grant proposals, and conference reports.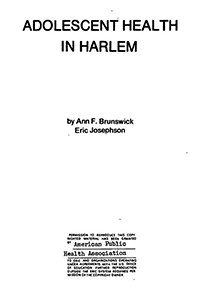 The Longitudinal Harlem Adolescent Health Study conducted by Eric Josephson and Ann Brunswick from Columbia's School of Public Health and published as Adolescent Health in Harlem (1972) was the first and one of the most significant "community-based sociomedical surveys of the health problems of teenagers" in the United States. Beginning in 1968, the study gathered health information on 668 African American adolescents living in Harlem and followed up with five subsequent surveys with as many participants as could be located, providing critical data on substance abuse patterns, HIV/AIDS infection rates, and many other health issues. The records in this collection (1967-1999) center on a nearly complete set of questionnaires completed by interviewers from the study as they conducted in-person interviews with participants in the study, along with manuals used by the interviewers, codebooks, brochures and background articles, and miscellaneous other materials.